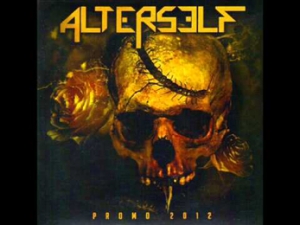 Release Date:
Friday, February 22, 2013
Alter Self were formed more than five years in Athens, Greece, but in mean time there wasn't but an official EP (2009's Ashes Over Eden) to please some thrasheads' hearing organs. It mainly has to do with obliged military service (WTF, does it still exist in current society? Another pathetic proof of our useless mankind…).
Anyway, Alter Self, nowadays consisting of guitar player / vocalist Andrew Geo (one might know him from his collaboration with Raw In Sect), (session) drummer John 'Hades' Theodorakis (whom you might know from e.g. Sickening Horror, Nyne, Nordor or Still Falling), bass player John Marinatos (ex-Pulverised), and guitarist Alex Paris, started working on the debut album in 2011, and after having signed a contract with one of the most convincing Thrash / Death labels lately, Noiseheadrecords, the debut full length is now available for the worldwide audience.
Seven Deadly Blessings has duration of forty five minutes and stands for rhythmic, pounding, energetic Thrash Metal with a Death Metal basement. Even though the elemental constructions are somewhat old fashioned, the whole has a modern approach too; for a part it has to do with several progressive riffs that characterise a handful of anthems on the album, and for a part I'd like to refer to the somewhat funky bass sound too. The band hails from Greece, as said before, yet sounds rather 'universal'. Especially the North American scene might have been of influence. The stuff is not bad, but it lacks of impression and balls. I try not to use the word 'cheap', but I cannot ignore my sensitive feelings (?): there is so much more impressing / impressive material nowadays.
No further comment…