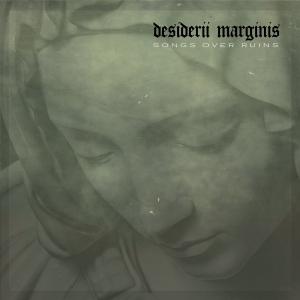 At the end of the Eighties, I set my first steps within the wonderful world of Industrial as a completion to my passion for Extreme Metal at the one hand, and esoteric Wave Music at the other. Actually, I already knew quite some bands / projects, but now I was about to delve deeper into the genre. Labels like Malignant Records, Memento Mori, Staalplaat, Ant-Zen, Dark Vinyl or Cold Spring Records, amongst quite some others, did offer numerous highly-qualitative material back then (and some of them still do!). And then, somewhat suddenly, there was Cold Meat Industry, a Swedish label created and owned by Roger Karmanik (also the guy behind projects like Lille Roger or Brighter Death Now). I think I bought about every single release ever done by C.M.I. and its sub-labels, on vinyl and CD. So, when Roger decided to stop with his label due to personal issues, it was sad to realize that the label would definitely (I hope not, actually) be put on hold.
Throughout the past years, many acts that were on Cold Meat Industry moved over to other excellent labels, like Cold Spring Records or Raubbau. Also Cyclic Law belongs to this list (Arcana, Sophia, Karjalan Sissit, In Slaughter Natives, Northaunt etc.). Besides new material by existing bands, there are some re-releases as well. This goes, for example, for Desiderii Marginis' debut Songs Over Ruins. I do, honestly, like all things this Swedish project did until now, but for sure this first album is my favourite one. It was initially released in 1997, and now it has been re-issued with new artwork. Besides, Johan Levin, the guy behind this outfit, remastered the whole album. There are 500 copies on compact disc (6-panel digipack) and 250 vinyl copies with printed inner sleeve. On the LP edition, one track is missing, by the way.
What can I say about the Music? Well: it is TOP material, unique in its genre. Swartalf, Raison d'Être's earliest efforts, Inanna, In Slaughter Natives, Coph Nia and so on; all of these projects came up with that something more, but Desiderii Marginis went even further. Hypnotic rituals, esoteric Ambient, mechanical Industrial, mesmerizing soundwaves, post-apocalyptic and desolate landscapes, dreamy moments of divinity, spiritual drones, enchanted voices and so on; Songs Over Ruins had, and still has, so much to offer. Multiple layers of floating synths and some percussive hints (bells and xylophone-alike noises inclusive) are supported by fierce guitar-alike sounds and carefully selected samples.
Damn, I'm going to keep it succinctly, for I can go on very far. Yet since it is a re-release, the following will just do fine. I do believe many of you will own this album. Those who have not (yet), but if you do adore one of the details I did mention above (projects I compared it with, labels, or that non-limited list of aural arrangements), will know what to do.