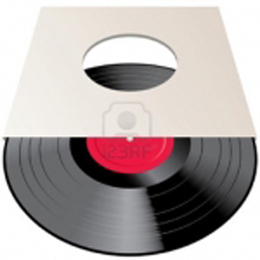 Returning from a promotional trip with Channel Zero (of which he is co-manager) to Japan, our editor-in-chief came back with a threesome of promos for upcoming releases by the bands Gunship666, Loka (check back on a later date for posts on those albums), and Aggressive Dogs, and it so happens that the latter marks the return to the realm of releases for a true Japanese Hardcore legend!
You see, Aggressive Dogs go all the way back to 1982, when they were formed by singer Uzi-One in the town of Kitakyushu. Originally focusing live activities in their local vicinities, the band makes a first slash-out to a broader audience in 1988, by playing "guerrilla" performances (which found some 3,000 people gathering to witness the events) at a couple of railway stations (Kokura, Shimonoseki) outside their hometown's district of Fukuoka. The ensuing attention given the band by the newspapers were an ideal promotional boost for the release of the band's 1988 debut album Shut Up! Field Of The Down, which was released through the Japan Crown label. Two years later, the same label also released the sophomore Truth & News! Media!! album, but the band soon enough understood that they needed to take things in their own reign, and therefore started their own publishing agency Wild Dogs in 1991.
Probably due to a combination of having to fulfill obligations with their former label, and having trouble to gather the finances needed for the recordings, the band's next release, the mini-album Don't Leave Blood Out would only see the light of day in 1995, released in collaboration with Shanes Records. By 1996, the band had attracted the attention outside their native soils, with as result that in 1996 they were featured on two split releases, the first The End Justifies The Means with several other bands, the second a one-on-one with America's Murphy's Law. The releases enabled the band to further the control over their releases, as it brought the finances to erect their own Stompin Ground label, through which they released the full-length Counter Plot in 1997. It was followed up with yet another split release in 1998, this time with Crown Of Thornz.
For the recordings of their next full-length, 1999's We Never Trade, the guys traveled to Boston, USA, where former Agnostic Front guitarist Matt Henderson produced the album. Extensive touring through Japan in promotion of the album was eventually followed by a first Korean tour (AG was actually among the first Japanese bands to do so, and they even played the country's largest club venue Time To Rock), where authourities  and somehow the band not only manages to release also the The Ties Of Lycaon split CD (Lycaon, by the way, is the name of the nationwide "crew" which the band founded in 1998, replacing their former "local" Shaines crew), but frontman Uzi-One also produces a international Hardcore compilation (included are Refused, Skarhead, and many Japanese acts) entitled 10 Templates.
The band went major league with their 2000 album Succeed. Again produced by Henderson (and recorded in New Jersey), the album was released through Universal. 2001 saw Uzi-One producing a second international Hardcore compilation entitled 10 Templates 2, which was issued through the VAP imprint, which also released a single of AG combining their typical Nippon Hardcore with the Hip Hop stylings of one of Japan's top rappers, Rappa Gariya. The band also went on a second Korean tour, and played on a music festival there. In 2003, Sony released another Uzi-One produced compilation album entitled Unity, and AG recorded a song for a Clash tribute, also released through Sony. The band toured throughout Japan with Murphy's Law.
It would take until 2004 for the band to release their new full-length, Lycaon's Den, through Japan Crown...but then the album woùld feature contributions from no less than 54 guests, among which some of Japan's most popular musicians. The album was re-issued a year later with a DVD added as bonus, and around the same time the label also re-issued the band's first and sophomore albums. On the side-line, Uzi-One contributed to a new Dragon Ash album, which went to #1 on the charts in Japan. Meanwhile, AG toured Japan twice, and did Korea a third time, totaling 150 shows that year! 2006 finds the band joining a host of top Japanese acts on the Death Notes tribute album (Death Notes is a famous Japanese comic book), which lands in the top 10 of the charts in Japan. 2007 finds the band celebrating its 25th anniversary, doing a tour with Agnostic Front in April (their Warriors album was licensed through the band's Stompin Ground label for the Japan market), and another tour with Murphy's Law, Madball and H2O in May. The band also appears at NYCity's Hardcore Superbowl and the Hatebreed-sponsored Starland Ballroom, and tours Korea for the 4th time.
From here on, my info sources are somewhat sketchy, the translations from Japanese leaving a lot to be desired. I know that the band released two albums (Aoki Garou, and Shishi no Gotoku) simultaneously in February 2008, and that same year the band again toured Japan (somewhat less extensively) and appeared at Korea's National television. It would look like, in a further celebration of their 25th anniversary, the band released two more albums in 2009, and toured extensively for them from April to December, playing a total of 152 show that year, of which 10 happened on US soil, and included the band's performance at the New England Hardcore & Metal Festival XI. Part of the dates that year were done with New York's Stigma (following the release of that band's album through Stompin Ground). 2010 found the band continuing to celebrate their 25th anniversary, playing 80 headliner shows, and doin' a joint tour with Sheer Terror. Uzi-One was the real busy-body though, not only again contributing to a Dragon Ash album (Spirit Of Progress, released through Japanese major label Victor), but also performing on stage with them in July and August. And that is as much info as I could find, really, because after 2010 no more data are available! So...has the band been on a hiatus, have there been any changes within the line-up, or did they simply forget to update their website? I have no way of knowing. The only website, independent of the band, which sports only info on the releases, actually stops with the 2008 albums so, somehow, I'm inclined to believe in the possibility that the band may have been occupied in other ways than recording!
At any rate, there's now this 5-track EP, for which I don't even have a title, nor a release date, as the EP came as a cd-R with the song titles written on 'em. For sure, at least parts of the lyrics come in English, but for the other part I have to say I found Uzi-One's raucous vocals to be quite unintelligible, meaning that those may actually have been done in his native language. On the track "Gekihou", Freddy from Madball has a very nice clean vocal guest part, and the EP's closing track "Rissui No Chi" has guest vocal part for Paul of Sheer Terror. Now, considering that the music is played by no less than three (3) guitarists (named Sin, Hiro and Kubota), and driven by a powerhouse rhythm section (featuring bassist Kei and drummer Lager), you'll understand why this band has no problem at all playing their Metallic Hardcore with some complexity, which is actually both heavy and groovy on the low end of the octave scales, and enticingly melodic on the somewhat higher end. No matter whether you prefer Metal or Hardcore, if you consider yourself to be a lover of well-composed, well-played "energetic" music with positive socio-political lyrical content (the latter càn be guested at to exist, seen the scene in which the band moves), you won't be able to help yourself from being captivated by this band's musical output! Regretfully, I only had access to óne site which contains music by the band, namely their own (www.) aggressive-dogs.com, and the only music posted there comes in the form of a video of the song "Loud", which was done in collaboration with some rappers. Of course, the band has a MySpace page, but that's something the outdated browser on the network PC I use for my researches does not allow me to log onto...so check it out for yourselves. Possibly, you'll be able to discover whether this EP is a 5-track promo/teaser for an upcoming full-length, or to be released as such.
Totally recommendable, and absolutely deserving of being inducted into yours truly's year-lists!