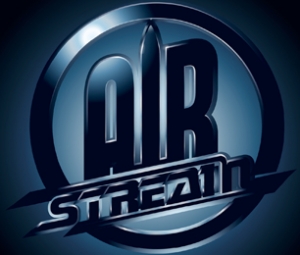 Right form the opening track, this album hits you like a sledgehammer if you ask me.  Not only is it bristling with energy, but it's also melodious, catchy, anthemic, bombastic, progressive…you name it, and it's probably got it.
This project was put on rails by Staffen 'Stiff' Karlson, formerly vocalist of Sky Of Rage.  The other members of the line-up are Mathias Brask on guitars, Tommy Moon on drums, and former Thunder/Great King Rat bassist Michael Höglund.  And even if the songs were good, they were even further enhanced by guest performances by Kee Marcello (ex Europe) and Thomas Larsson (ex Glenn Jughes Band).  I was very impressed by the vocals by Mr. Karlsson, as I have not heard songs/work by Sky Of Rage I didn't know what to expect, but this man's voice is surprisingly good and powerful, yet also bluesy.
The only minor point on this album is the quite ordinary artwork.  If you go by the album cover, you'd probably not make the effort of looking any further, yet this is, to me, of of the strongest releases so far for 2015.