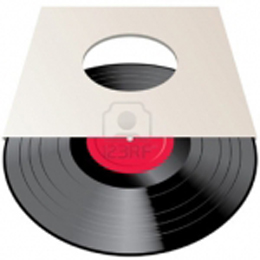 Here's another album which should've gotten in colleague Ivan's to-do box (see also intro to review of Saligia EP/ mini-album, posted at same time), but this time at least the editor-in-chief cannot be blamed for the mix-up, as the (download) promo came only with a track-list. At first, I thought someone had taken liberties with the dictionary, but "anagnorisis" is actually an existing word derived from ancient Greek, and standing for that defining moment in a play or other work (a novel or short story, for instance) when a character makes a critical discovery. In its original Greek context, it meant "recognition", not only of a person but also of what that person stood for. It was the hero's sudden awareness of a real situation, the realisation of things as they stood, and finally, the hero's insight into a relationship with an often antagonistic character in Aristotelian tragedy (from Wikipedia).
But Anagnorisis is also a Black Metal band from Louisville, Kentucky with some history, having been formed as far back as 2003 by founding member Austin Lunn (of Panopticum repute, on vocals & guitar; see also Agnosis, Kólga, Seidr, Throndt, and Plainwords). Originally in a heavier Opeth style, the original line-up of Lunn, bassist Zachary Kerr (formerly of Cast From Eden), second guitarist Will Byerly (formerly of Arafel) and drummer Adam Pierce (formerly of Treachery, now a member of All Shall Perish) went through a couple of line-up changes (Byerly being supplanted in 2005 by one Zak Denham, keyboardist Samuel Hartman being added to the fold in 2007) and the band started playing faster and darker songs, emphasizing on melding Death and Black Metal. In that first period of their career, the band issued two demos (possibly only used in connection to trying to get a record deal), one in 2005, and one in 2006 (the latter a sampler of what would get 'em the deal for their first full-length). The keyboardist was added shortly before the recordings of the band's debut album Overton, released in November of 2007 through the Shiven Records label. Shortly after the recordings, the band set out on its first actual touring cycle.
Lunn however left the band in 2008, and the other members replaced him with singer Nathan Bowling. Continuing on their touring cycle, the band started writing sessions for their 3-track Alpha And Omega EP, which was eventually self-released on January first of 2009. Further tours (for which they hired Blake Talley to perform second guitar duties) during winter and spring saw the band gaining a reputation as a strong live act throughout Kentucky, but the band came in somewhat of a rut, after both Pierce (whom already had been occasionally replaced for live duties during 2008 by the guitarist's brother Jake Denham) and Bowling left the band in mid-2009 to pursue other projects.
The remaining 3 members began to re-think their ideas and philosophy, recruited drummer Chris Smith (of Chaordica), and recorded the 2-track EP Ghosts Of Our Fathers, which they self-released in July 2012 at the occasion of their comeback "return" show. On live bass, the band had recruited one Josh Mumford, and as it turned out, Kerr had taken over vocal duties. In 2013, almost a year to the date of their triumphant return to the live scene, Anagnorisis (in the line-up as mentioned) returns with the 6-track full-length Beyond All Light, self-recorded by the band, with Denham taking care of the mixing.
For your insight in the album's material, check the "music" section at (www.) facebook.com/anagnorisismetal, which redirects to the album's page on Bandcamp, allowing everyone to listen to each and every track on the album (wish I could find out whom the female is bringing those icy spoken word part in the middle of "This Cursed Blood"). For older material (the 2012 EP, one track off the 2009 EP, 2 tracks off the 2007 album), check the "sounds" section of the band's own (www.) anagnoriris.com. Prefer video? There's footage of the band playing at Louisville's Deathfest (and a documentary of the making of the new album) in the site's "video" section. Enjoy!