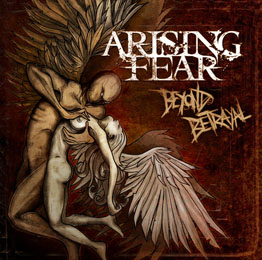 Arising Fear was founded back in 2008 in Bavaria, by Alex Rauh (vocals/guitar), Kevin Pöllmann (guitar/vocals), Tobi Möhring (drums) and Tom Franz (bass). They wanted to make music with catchy hooks, complex song structures and hard head banger riffs.
And somewhere back in March they released their debut album. I like it…I don't love it, but i do like it a lot. It can best be described as a band full of Machine Head fans because there are a lot of elements both bands use and seem to love.
Considering this is a debut record, it does deserve a lot of attention and love from fans and other people. Give it a try, i guarantee you a nice surprise.