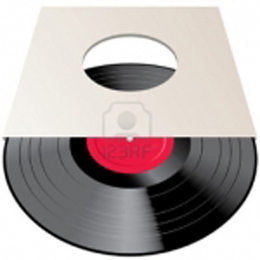 In 2010, guitarist Vadim Grebenko left behind the activities in Brussels based band Bloodshot (founded in 2000, they originally player a mix of MetalCore and Hardcore, and later moved to a Groove/ Death Metal hybrid), and re-joined with former colleague Alex Shag (whom had played drums with Bloodshot until somewhere in 2007) to form a new band.
They asked their old friend Roma Siadletski (or Iron Mask and Magic Kingdom) to join them on bass and lead vocals, and as all of them were avid fans of such Thrash and Death Metal acts as Slayer, Exodus, Death and Celtic Frost, the trio already knew which way they were gonna go after only a few rehearsals. So they started to compose new material or their debut album, but soon found a lead guitarist missing in the songs they wanted to bring. Somehow, Dushan Petrossi (main man for Iron Mask and Magic Kingdom) was found willing to join the band, and after a demo recording the band entered a decent recording studio to record the album at the end of 2012. Andreas Lindahl (formerly of Iron Mask and the Murder Of My Sweet) was asked to to come in and play some additional keyboards. Once the recordings finished, the material was sent off to Germany's Woodshed Studio, where Victor Bullok (aka V. Santura of Triptykon and Dark Fortress fame) performed the mixing duties.
The end result is a great mixture of Death Metal with elements of Groove and Heavy Metal in which Petrossi's Neo-Classical leanings are still present in the solo passages, albeit played in a somewhat lower register, so it seemed. But in between, is guitar goes into a Groove Death mode which entwines with the rhythm guitar. The voice, is as a voice should be in Death Metal, namely a nice animalesque growl. For your aural introduction, surf to the band's website (http://)  armsofwar.com, and go to the "Music" section, where you can listen to the album's very representative first three songs. I like this, as would, I am certain, my Death Metal specialist colleague Ivan!