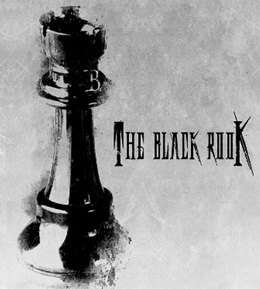 Release Date:
Saturday, October 25, 2014
Brasil has lots to offer to the world, besides the annual carnival, Sepultura or caipirinha and this band The Black Rook is one of them.  Actually this is not what you'd call a real band, rather a two man project, consisting of Flavio Sendra, who does the lead and backing vocals on the album, and Rubens Lessa who did the guitars, bass and keyboards.  To play the drums they used a guest musician, Celo Oliveira, who also was the producer 
The band – or project – was only formed in 2013, and this is their first release.How they've managed, with only three musicians, to create such a full and mature sound, in so short a period is a riddle to me. The vocals are very good, Flavio's voice reminds me a bit of the late Ronnie James Dio, but he's not a 100 % clone of Ronnie.  The music, like I said before, sounds very good.  These guys bring us nothing new though, but it's of a very good quality.