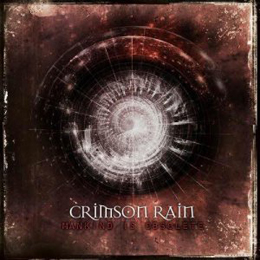 Hailing from the water district in Argovia, Switzerland, this quartet consisting of singer Florian Siegrist, guitarist Matthew Lewis, bassist Vito Marella and drummer/ backing singer Alain Liesch claim a difference from the usual Prog Rock/ Prog Metal type of bands, as they neither indulge in the (and I quote) "...drug-infused '80 organ wanking, nor fiddle 24-minute tracks consisting of one single guitar solo in 7/8..."!
No, (and I further lift from the band's bio, with the necessary small alterations to have the text comply to ConcreteWeb's reviews rulebook), "Lewis' bold guitar riffs and progressions add up with Vito's groovy bass lines which are then garnished with the remarkable vocals of singer Flo, who fills the act with his mellow, soothing and emotional vocals, linked with deep and meaningful lyrics. And if that wasn't a promising enough mix already, drummer Alain also adds his stint. Playing mainly in Metalcore bands, Alain is one who does the modern and heavy playing style well justice in every regard, as his fairly small drum set gets remorselessly beaten the shit out of it at every rehearsal".
In promotion of their debut 5-track EP Way To Satori (released in late March 2011) the band played gigs all over Switzerland, with shows booked in advance throughout 2012 as well, and in the process built a solid fanbase. At some time the band (minus Alain, whom was detained elsewhere) even had a meet 'n' greet with Dream Theater members Myung and Petrucci, and got away with Vito's bass and Matthew's guitar being signed by the guys' idols. They also developed a new set of songs, which they went on to record in several studios (bass and guitar at the band's home studio, drums and vocals at separate more professional places). Engineering the recordings (and mixing) was Remo Habert (sorry, no extra info available at the moment), whom also provided "Vigour Of The Law", "Our Gleam Of Hope" and "Heliocentric" of the sparse keyboard sounds we can hear in those songs. Well, actually on the last song he shares credits for the keyboards with Flo. More keyboards are found in the songs "Endgame" (provided by one Cyrill Stoller, and it actually appears in the track's preceding-but-connected "Intro") and "Raise Of The Indignant" (played by Matthew). Oh...Habert also did additional backing vocals, and as we're back to that department of the music, two songs are provided with historical vocal samples ("Raise Of The Indignant" sporting that senatorial speech on the dangers for the erection of secret societies due to the need of enhanced security – pfiew...that one goes back to the late '50s, I guess; the ensuing "Our Gleam Of Hope" seems to build on the same theme, with 3 shorter vocal samples).
Counting "Intro" as part of "Endgame", the album provides 6 songs with a length varying between 5 ½ and 7 minutes (or slightly over), with "Raise Of the Indignant" being the token exception at a length of 11 ½ minutes. All songs have a good balance of tempo changes, breaks and alternations between riffs and lead/ solo parts in the guitar, and also between calmer (occasionally albeit Ambient-soundscapish) and harsher passages. But overall, there's a great sense for melody, and Flo's voice has a very specific signature which should set the band apart. With the lyrically somewhat related "Raise Of The Indignant" and "Our Gleam Of Hope" (or at least, such is suggested in the used vocal samples), I got wondering whether I could find a red thread going through the other songs as well, but I failed to see the connection. Of course, if this wàs a "concept" album, I'm sure the band would've mentioned so in their bio sheet. To get acquainted with CR's sound, surf to the "Music" section of the band's own (www.) crimsonrain.ch, where you will be redirected to the album's page on SoundCloud, and be enabled to listen to all songs on the album, as well as to 4 songs off the Way To Satori EP. In the "Video" section, you'll find studio footage for the track "Endgame" (without intro), and a 3 1/2-minute Dream Theater medley (filmed in 2011).