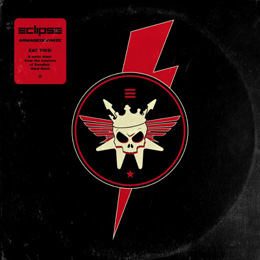 Release Date:
Friday, February 20, 2015
Does the name Erik Martensson ring a bell ?  Besides performing in W.E.T. , writing and producing for other musicians like Toby Hitchcock and Adrenaline Rush he's also the frontman in this Swedish band, alongside Magnus Henriksson.
Their album 'Bleed and Scream' was released in 2012 and received positive reviews.  Now they are back with this brand new album, and my guess is reviews will be equally positive.  This album contains no fillers, just thrillers !.    The album opens with 'I Don't Wanna Say I'm Sorry', a song that immediately draws your attention.  But each and every track will do this, cause they are all equally good.  This is a band, and a type of music, that begs for a big arena to be fully appreciated.
As a matter of fact, this is a hard rockers wet dream.  Had this been the right age for this type of music, they would be as big as Def Leppard were in their heydays.