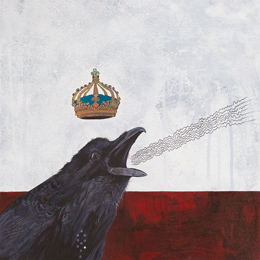 Album Title:
Sex in the seventh circle
Release Date:
Monday, September 22, 2014
This London based outfit seems to be pretty fast rising stars on the firmament of Doom stoner Sludge metal .  "Sex  in the seventh circle" is the second full length of this quartet and the first one on century media .  As  we all know, SEX sells..  However does it also sell if packed in a  47.30 minutes slab of thundering riffs pounding drums and  vile gnarls  aka " vocals" ?  The answer is  yes it does …   Right  form opener  "Keeping Vigil,   HTB grabs you by the  balls only  to let go after 10 other deadly slabs of doom metal heaviness .  If  band like IRON MONKEY , EYEHATEGOT and CELESTE  can count on your attention then HANG THE BASTARD will do so to.