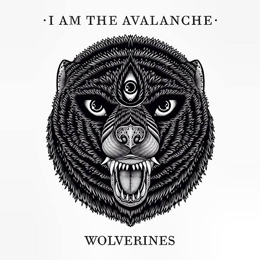 I Am The Avalanche is a rock/punk band from Brooklyn, New York formed in 2004. The groups name comes from a lyric written by Vinnie Caruana for a song which was later discarded. Current members are: Vinnie Caruana, Brett "The Ratt" Romnes, Brandon Swanson, John Oliva and Corey Perez.
This not six but three years between their previous album and no problems with their label this time. Third album "Wolverines", a raw voice from Vinnie Caruana combined with raw punk rock. Resulting in an album with anger that Caruna writes in his songs. In "177" he sings about 'We're all going to hell' so true that you can believe it. But the opener of the album "Two Runaways" a story about a man that runs away with the love he never had in he youth but discovered and he gonna marry her… nice lyric. But Save your name , My lion Heart are some songs with a positive message and also driven by a heavy guitar cords.
All by all not a bad album, do you like this rock/punk buy this record!