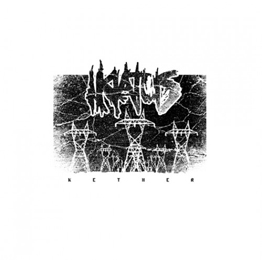 I Klatus is an interesting concept. Essentially the brainchild of one man known as guitarist/vocalist/visual artist Tom Denny with enlisted help from various guest musicians all over the Chicago doom scene such as Chris Wozniak (Lair of the Minotaur, Earthen Grave), John Bomher (Yakuza, Indian) Leon del Muerte (Intronaut), Bruce Lamont (Yakuza) and others, the band's output must be heard to really be understood.
The listener gets plunged into a surreal experience that never quite makes things easy on anyone. I Klatus style is hard to pinpoint. There is an extensive sense of sludge metal but very twisted. Many segments of this CD should be pleasant, but they have the tendency to seemingly insert notes that are just off enough to create uneasiness and tension. Adding to this are the lyrics, which mesh well with the music, and are always delivered in an appropriate voice.
Without a doubt, I Klatus have created something entirely unusual with Kether.