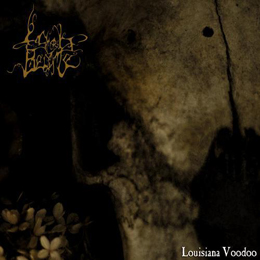 Release Date:
Tuesday, November 26, 2013
This band, centered around mainman S. Holliman (in essence, ISB is really a solo project, but for the fact that Holliman doesn't play the drums) is considered one of the very originators of what is commonly known as the "USBM" scene, having existed from before (1995) that term became popular.
Two demos (respectively entitled In Wuthering and A Funeral Celebration came in 1995 and 1996. A self-released full-length came with 1998's Wanderings, and this was followed-up by another demo entitled In The Falling Snow, issued a year later. 1999 was also the year when the project was ended, (but only temporarily, as history would transpire). Then came some confusion, as the In The Falling Snow demo was bootlegged and released under the bandname Birkenau. In late 2007, the same demo was remastered, and re-issued under the I Shalt Become monicker in January 2008, through the No Colours record label. The project was revived at quasi the same moment...
...with the 2008 album Requiem album, released through Darker Than Black Records, as a first result. Follow-up album The Pendle Witch Trials came 14 months later, and yet another 15 months later came Poison (with new drummer A. Scherer), this time released through cult label Moribund Records. No idea what caused the hiatus which followed, but apparently there was again a change of drummer, with one A.J.S. stepping to the plate for all things percussion since 2010. Also, the project had to go in search of a label again, and I guess Holliman started his own, named Inspired Hate Records (I get that idea from having read the catchphrase "No Ideology No Belief Piss Off" both in the man's biography, and on the label's home page. As I take my signs, he finished the album only after having founded the label, and sought a decent template for wider distribution through Pesanta Urfolk sub-label Saadi Saati. The album nevertheless took long enough coming about, as the post at (www.) inspiredhaterecords.com about Louisiana Voodoo being the first release on the label already came in July 2012!
But anyway, it has now arrived! You can count ISB as part of the "Atmospheric" sub-genre of Black Metal, Holliman making a perfect blending of acidic guitars (occasionally lacking, but none too often) with Ne-Classical/ Ambient keyboard parts. What with the guitars being shoved in the back, and in keeping a lot of the "classical" part of the music quite bombastic and seemingly chaotic (often with "choral" keyboards aiding in the vocal part, and occasionally with vocal overdubs too), one gets a very wacky overall sound, in which Holliman drowns his depressed/ depressive type of creepy Blackened vocals. A perfect album to use as background music for the introduction of a haunted house night game!
Listen to the complete album by surfing to (http://) ishaltbecome.bandcamp.com, and enjoy...