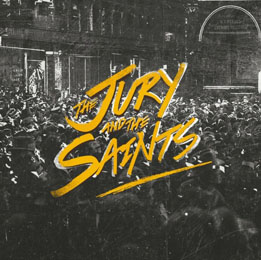 Release Date:
Thursday, February 5, 2015
This album provides me with a lovely sense of nostalgia, taking me back to the days of being a teenager. Give this album to my sons and they're quiet for a couple of hours! Maybe this band could be a possible nominee for the line up of "Groezrock, Belgium"!
The content of each song provide a rebellion vibe. I am a fan of the tracks "Last Time", "Monday Morning" and "Freedom Fighter". Dirty riffs, a monday morning becomes more pleasant!!! The likes of the in-your-face "Fever" are custom made for the sweat  pits. Maybe the old guys needs a bit more of substance to the lyrics! For the young'uns I can imagine this being a fantastic gateway band into the world of Rock Music! The vocalist, has quite an interesting style going for a gravely sound.
Overall the album is well put together! I think this album is more appealing to a teenage market. Well done!!!