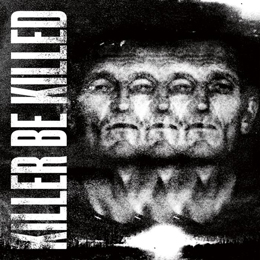 Now this gets me exited. A collaboration that makes your jaw drop and where I have been waiting on for so long since I found out these guys were in the studio. Greg Puciato - Vocals/Guitar (The Dillinger Escape Plan), Max Cavalera - Vocals/Guitar
(Soulfly, ex-Sepultura), Troy Sanders - Vocals/Bass (Mastodon), Dave Elitch – Drums (ex-The Mars Volta). If that doesn't get you hyped, then nothing will.
We all know Max is no stranger to collaborations, having invited multiple guests onto Sepultura's and Soulfly's albums (and of course various other projects). This collaboration worked out perfectly. Although all artists play in very different bands with different sounds and styles, they succeeded brilliantly into combining them. Although combining is not 100% accurate. I would rather say they just threw it together. For example a certain song starts in the style of Mastodon, followed by some catchy melodic pre chorus and then followed by Sepultura punk riffs/lyrics. So some songs will sound a bit strange but it keeps you interested.
The final verdict is that this is a must have. End of discussion.