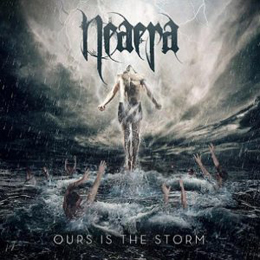 The last thing we've heard of Neara was their fifth album 'Forging' The Eclipse' in 2010. The years after where very busy. They shared the stage with Parkway Drive, System Of A Down,… They were honored to be chosen by German Metal Hammer magazine to contribute a cover version of Metallica's "Through The Never" to the bonus cd of the magazines 'Black Albem 20 years anniversary'.
Also in 2012 Neaera kept the band going, this time taking quarters at Alexander Dietz (Heaven Shall Burn)' newly founded Chemical Burns Studios in Germany.
Due Alexander's influence the band sounds really new. The deathcore- genre is maybe not as popular as a few years ago but this albums sounds pretty heavy. You just have to check out songs like "Ours Is The Storm", "Ascend To Chaos" and "Walk With Fire".
"Back To The Soul" thrashes the album to its closing track "Guardian of Ashes" an appropriate Death Metal end to this very Death Metal record. This is another solid release from Neaera that is sure to earn the praise of the Metal community.