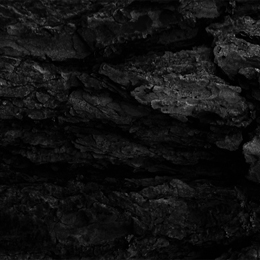 Formed in 2001, Finland's October Falls was originally a solo vehicle for Mikko Lehto. Drawn by nature's mysticism, his compositions were to be seen like sonic explorations of the Earth during his walks through the woods.
His first release, in 2001, was a limited edition (only about 20 made) promo/demo disc entitled Kaste which, weirdly enough, contained mostly Metal music, heavily influenced by Katatonia and Opeth. Weird then, that the next he came out with, the 8-track 2003 EP Tuoni, was all-acoustic! With help on the bass by one V. Metsola, and some sparse piano diddies, the instrumental music was a template repeated on its follow-up, the 2005 "full-length" Marras (which eventually was only a mere 32 minutes in length), albeit with a tad more piano, and without any help from anyone!
Lehto then turned the project into a band by recruiting Metsola on the bass, and Marko Tarvonen (a veteran of the scene with a past in Thunderdogs, Larharyhmä, Chaosbreed, The Wicked, Masturbory, Gorewinter, Arthemisia, and currently also still active with Lapupaavi, Thy Serpent, Moonsorrow, and Barren Earth). The band, with music now returned into a heavier style again, signed to Debemur Morti Productions, and released their first Dark/Black Metal opus The Streams Of The End, in February 2007. In order for fans to be able to make the difference between the acoustic and Metal sides of the band, the band's logo, which has been squared for the first two releases, was turned into an orbital one. And indeed, The Streams Of The End's follow-up release would be the 9-track acoustic EP (some 19 ½ minutes in length) Sarastus, released in December 2007 through the No Sign Of Life Records imprint, the cover art indeed again sporting a squared logo. A small mistake was made on the band's split EP with Varghkoghargasmal, which was released in May 2008. Indeed, although the band's logo displayed on the cover was orbital, the instrumental track displayed on it was really acoustic (and, for some reason, the acoustic stuff so far did not display contributions of bassist V. Metsola). The band's next two full-length albums (and again Debemur releases), 2008's The Womb Of Primordeal Nature and 2010's A Collapse Of Faith, would again be Metal-oriented, but on the side-line two acoustic songs, "Usva" and "Viima", made it onto two separate compilation albums (respectively Der Wanderer uber dem Nebelmeer and Whom The Moon A Nightwong Sings, both released in 2010).
Since then, Metsola was exchanged or new man Sami Hinkka (known from his past alliance with Rapture, but possibly even more from being a member of the great Ensiferum), and OF and Debemur released the 2013 Metal album The Plague Of A Coming Age (which had a vocal contribution of Amorphis' Tomi Joutsen), but if you think Kaarna is a follow-up to that, you better think again. On the contrary, it is a gathering of all the acoustic tracks made by the band from its inception to the 2010 compilation tracks, piled together onto two discs. The first one contains the aforementioned "Usva" and "Viima", as well as "Polku" off the split EP with  Varghkoghargasmal, ànd the complete Marras EP (which is mysteriously expanded into a near 37 minute track, where the original -according to my info source – is supposed to be only 32! A misprint by that info source, perhaps?), making for a total listening length of almost 49 minutes. The second disc only contains two "tracks", but consist of the complete Sarastus and Tuoni EP's, making for a disc length of 44 minutes. In other words, what you get here is a total of 93 minutes f acoustic music which, I'm afraid, is a little too much of the same at once!
Don't get me wrong: as separate displays of acoustic music, the individual EPs from which this compilation is culled were interesting enough, but after even more than half an hour of this instrumental music, you can automatically make up the next notes that are to be played, before actually hearing them. There's no real variation in style after a while, the tracks all following the same build-up, and in fact by the end of the album you can't shake the feeling that several individual melodies come back on the album a couple of times! In other words, I wish I had not have to review this! Obviously, my rating is accordingly. Still...if you can trouble yourself to listen to the individual EPs only, and separate listening to 'em with some time in between...then in fact the music ain't that boring after all! Does that sound contradictory? I don't think so!