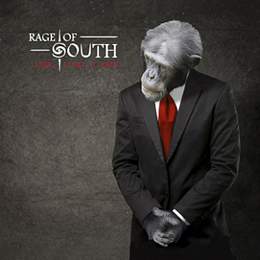 Release Date:
Monday, November 18, 2013
Rage Of South is a Sicilian thrash/crossover/Nu/metal band witch saw light at the beginning of 2006. The band was formed by: Tano (vox/ guitar), Leo (guitar/chorus), Salas (drum), Smoke (bass/ chorus).
The band started out as a cover band born in the early 2000s with the purpose of bringing music in clubs and in the streets. After a period of musical formation (growing up of the group), the band decides to record their own music. A Short time later, their first record came out witch was an EP entitled South. Soon the band decide to change their sound again and their style. That was the birth of Rage Of South.
Now they have an album out for a couple of months now witch I didn't notice. To be honest I could care less about this record. It doesn't sound that bad, but it lacks originality. After just a few songs I lost interest.