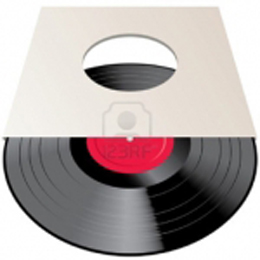 There's very little to tell about this Louth, Dublin based Irish Sludge/ Doom Metal band, because it comes dropping out of a clear blue sky, and info about the guys is really scarce, to the point that I'm quite unable to tell you when Dave Lee (vocals), Andrew Colohan (guitar), Ronan Connor (bass) and Mark Gilchrist (drums) founded the band.
From the little photographic material available out on the internet (the facebook account, really), I take it that the guys are all into their twenties, so there's a possibility that at least some of 'em played in other bands before, or have gone through some rehearsal course of understanding their instruments....because at any rate what they have unleashed onto us does not come from absolute beginners who picked up the tools of their trade just prior to getting together! With a common love for things such as Amenra, Cult Of Luna, Neurosison the one side, but also for Deftones and Tool on the other, the band brings a surprising mixture of emotions expressed in different ways; somewhat aggressive and angry on the one side, desperate and angry on the other, and some lamenting parts in between. The singer uses both aggressive (a screamed rasp) and clean vocals (occasionally with a touch of moaning in it), and during the mid-album "Cross Reference" suddenly comes along with spoken word. Musically, considering the serene calmness in which it is played, that song is a surprise as well, and is a perfect display of the restraint the guys can muster on their instruments! Overall, the pace is relatively slow, with a degree of repetition on the bass, and the guitar also bringing in some crisp and catchy lead parts while also adding to the overall heaviness and darkness. In the couple of reviews I've read, the instrumentally calmer (less distorted) "Cross Reference" comes off as the least favourite of the reviewer, and I guess those people were trying to hear what théy wanted, rather than listening to what the band offers!
Personally, I feel the EP should be listened to as intended: as a whole...and on a repetitive loop, of course (which is what I've been doing...and loving every single moment of it in the process)! Yeah, a very nice surprise indeed, and it's not because I've always had a reverence for this kind of music alone that I am relinquishing Raum Kingdom into my "Best Albums Of 2014" lists! Gosh...does this EP (or rather mini-album) ever rise the anticipation level for a next release! I, for one, will be on the expecting look-out!v Ouch...I forgot: at (www.) facebook.com/Raum-Kingdom, you'll find yourself re-directed to the EP's page on Bandcamp in the "Music" section. Enjoy!