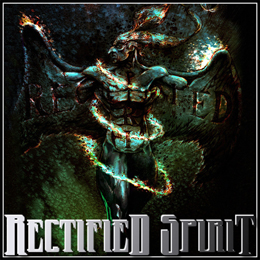 Release Date:
Friday, September 26, 2014
Hailing from the capital town of the most north-western Indian state of Assam, this Guwahati based Metalcore act was originally founded in 2005 by guitarist Saudragupta Dutta.
In 2009, the original band dissolved, but in 2011 Dutta, along with bassist Himangshu Borah (whom had joined the original band in 2006, and whom is currently also still a member of the band's Bleeding Note and Doorstep Casket) decided to resurrect the band. To complete the band, the twosome recruited drummer Nishant Hagjer (a young drum prodigy also active in Undying Inc., M-Sonic and Punkh, and in spite of his youth – only 19 years of age!! - also formerly active with D.O.T.H and Dark Horizon), singer Rainjong Lepcha (known also from the bands 42 Street Station, Dark Horizon, The Puppet Box, and Wizard Crossing), and second guitarist Imtayaz Alam. The latter was however temporarily replaced by Gitartha Goswami (of Doorstep Casket) in 2012, before current second guitarist Dishankan Baruah (of Chamber and Curves repute) took over. And, I'm guessing it's with him that the band recorded its December 2012 released debut album!
Taking influences from a broad spectrum of the Metal music spectrum (bands cited include Black Sabbath, Deep Purple, Iron Maiden, Judas Priest, Saxon, Metallica, Megadeth, Pantera, Testament, Annihilator, Dream Theater, Lamb Of God, Symphony X, In Flames, Perifery, Born Of Osiris, Slipknot, Protest The Hero, Circus Maximus, and Meshuggah), the band manage to distill an exciting heavy music which contains elements of traditional Heavy Metal, Death, Prog, and Thrash Metal into something which is larger than its individual elements, and which is probably best typified as Progressive Metal with occasional Metalcore flavourings. The band itself however, sets itself apart from such box thinking, and invented its own box: "Libero Metal"! Lepcha is a truly great Heavy Metal singer, possessed with a great clear voice with which he's capable to reach respectable highs on the octave table, without exaggerating it, and into which he can bring enough roughness as to comply to Thrash Metal standards. For the even higher, and the lower of rougher notes, one of the other guys (not credited) cuts in, adding a nice second layer of vocals in certain places. The guitarists from their part weave an exiting tapestry of melodies which will enthrall any lover of Progressive Music, but they wouldn't stand a chance without the firm and stable foundation provided by the rhythm section. The drummer however brings a little more than just a steady foundation, adding melodies of his own! Sounds weird? Well, I guess it has to be heard to be comprehended properly, right?
Note: the album was recorded at the studio of that other exciting Assam based band Lucid Recess (a band whose debut album also came through the ConcreteWeb machinery, some time ago!). Now, surf on over to (www.) facebook.com/Rectified.Spirit.Official, start browsing the "Timeline" (=home page) there for the posted videos (some of which are footage of studio sessions for a second album), and become enchanted by the offering! Oh, before I forget: you're given an opportunity to play audio of the complete album in a posting on 18/06/2013. Enjoy, and become part of the future legions of Rectified Spirit fans!