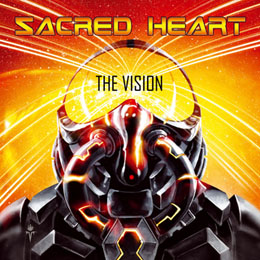 Release Date:
Wednesday, March 27, 2013
From Sacred Heart there was only one three-track-tap called "the Vision" back in 1989. This demo will finally be released on CD by Pure Underground Records. Two more extra tracks will be included on this one. "Time After Time" and "Take Hold". As well as a previously unreleased EP from 2010 recorded by guitarist Byron Nemeth (who entered Amon-Ra after the split of Sacred Heart in 1991).
Everybody will like the high-pitched-vocals of singer Keith Van Tassel. This album is greatest stuff form the USA, that no fan of this genre should ever miss!
If you're fan of old school USA-metal than you should check Sacred Heart out! Think about old Queenrÿche meets Iron Maiden.