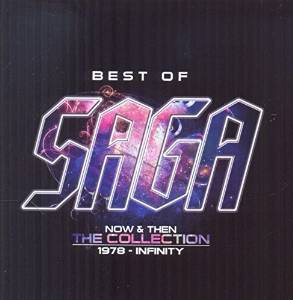 Album Title:
Best Of – Now & Then – The collection 1978 - Infinity
Release Date:
Saturday, January 31, 2015
Saga is a Canadian rock band that has been around for some forty years or so, who over that period have released 21 studio albums if I'm correct.  It is however not one of my preferred bands, although they have some good songs.
Ear Music has re-released their 12 studio albums that were originally released over a period from 1989 untill 2007, and now release a brand new best of, containing 21 songs, one from every studio album.  So for someone who is not that familiar with this band, this might be a good start to get to know them better. A real Saga fan, will probably already have all these songs.