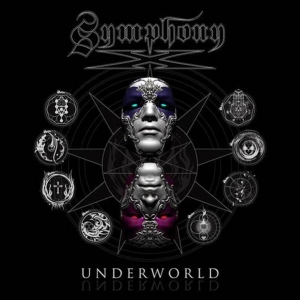 Four years after the release of their previous album 'Iconoclast', the Americans are finally back with a new album, their ninth studio album so far, and what's more, still in the same line-up they had 20 years ago. Indeed the drummer Jason Rullo is finally back, after suffering heart failure in 2013.
The album was recorded in 'the Dungeon', Micheal Romeo's own studio, who's also the chief writer and guitarist of the band.
And it has been worth the wait, it is a very good album.  My guess is Russell Allen has never sounded better than this.  And the music itself, despite being power metal, the songs have an intricate interweaving of instruments.  Of course you once more get to enjoy Michael Romeo's riffs, but I also liked the keyboards on this album.
After the opening overture, you immediately get one of the best songs on the album, 'Nevermore', which is also one of the faster tracks on the album, and is followed by title track 'Underworld', also a fast paced track.  Then comes 'Without you', a great powerballad.  These are three great songs, but there are others on the album, like 'Kiss Of Fire', or the Dream Theateresque 'Legend'.