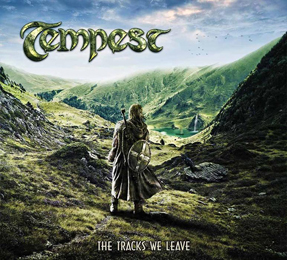 Release Date:
Tuesday, February 24, 2015
Rock fans beware of this !  I've never been that keen on folk rock, with the exception of a few bands like Big Country or The Dropkick Murphys (although you can hardly say that they play folk rock in the traditional way).
And despite being around for some 27 years I'd never heard of this band, so I guess it's not a band you hear frequently on the radio.
If you're into folk music though, this band is highly recommended.  If you're more into rock, like me, I'd advise you  not to listen to this album.  To call this folk rock is what I'd call a blasphemy.  OK, they may be using rock instruments, along with a whole list of other instruments, but I'd find it hard to find a rock element in this music.
Despite naming this album 'The Tracks We Leave', it will not leave tracks with me.