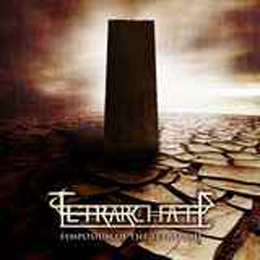 Album Title:
Symposium Of The Tetrachs
Tetrarchate was born in November 2006, in province of Pesaro Urbino. Since the beginning the band included:  Andrea "Steve" Biondi (rhythm guitar), Nazario "Nazzo" Biscotti (rhythm and lead guitar), Alex "Max" Masini (drums), Luigi Coppone (vocals) and Simone "Wolf" Andruccioli (bass guitar).
The band started out by performing some covers. But this collaboration doesn't lasted long. In the meantime the went to write some songs by their own. They recorded some material but nothing defining. The same can be said about their latest release that went out in january. I could not get this fast enough out of my cd-player. Soundwise this is a nightmare. It snot that I don't want to give these guys a chance, because i seem to get the ideas they have and putted on there….but it is clearly a self released record witch only shows that these lads have still to much to learn.