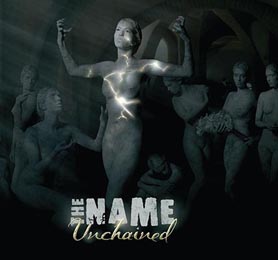 Release Date:
Monday, February 10, 2014
TheName is a Belgian groov rock/metal band. This is the best way to describe the band, although I would dare to say that they incorporate various other influences like "pop" in their songs.
Although I never heard of them, these guys have played venues such as Paradiso, Melkweg, and Tivoli. The band also played on festivals like Summer Darkness and Women in Rock and did a mini tour through Germany, Belgium and the Netherlands. They also have shared the stage with bands like Epica, Delain, Anneke Van Giersbergen, Y&T, Krypteria, Stream Of Passion, Xandria, ReVamp,...
TheNAME has been working hard on their new album in the studio 'Split Second Sound' of ex-Textures guitarist Jochem Jacobs. And the result is there. They made a nice sounding record witch reminds me a bit of Lacuna Coil, and I mean that in a good way. It still has it's own elements to stand on its own and be original.