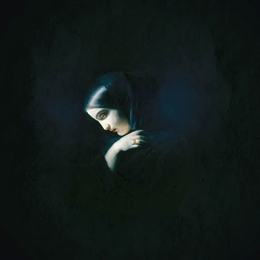 True Widow is a three piece Texas, US outfit that embodies the spirit of 90s shoe gaze rock within a very laid back and sonically valium drapery.
Although this album might be a tad too soft for the metalheads amongst us, you should realise that the songs simply are well-arranged and accompanied with a good clear production offered to you by a well-skilled band. Songs like "Creeper", "Four teeth" and "Lungr" are excellent to shake up with or to play when you've had your share of brutal shit and want to hear some more softer, though uneasy listening music. The vocals are perfect for the sound having melody to carry the songs, but also having a good amount of gritty attitude to make the poppy parts all the more convincing.. While some of Amber's vocals are sometimes a bit too honeysweet for my liking, her clean, poppy vocals generally suit the lyrics and instrumental backdrops nicely.
If you haven't heard this band yet, now is the time to invest in discovering them.