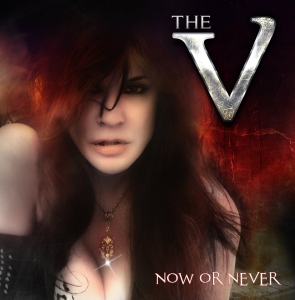 Assisted by a score of big names in our music genre, like Michael Sweet (Stryper), Jeff Pilson (Dokken), Tony Martin (Black Sabbath) and a whole list of other artists, this is the first solo album by Veronica Freeman, frontwoman of heavy metalband Benedictum.
What she brings us here is something rather different than what she usually does with Benedictum, this solo album bringing us more something of a mix between melodic hardrock and a bit of heavy metal.
While not being that familial with Benedictum's music, this album immediately caught my attention.  The songs are pretty good themselves, but Miss V's vocals are the cherry on the cake.   The songs are also quite diverse, which is probably a result from different people writing songs for this album.
Not the best album of the year, but I've heard far worse.