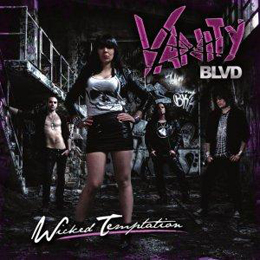 Release Date:
Saturday, February 8, 2014
Line-up:
Vocals: Anna Savage
Guitar: Traci Trexx
Bass: Pete Ash
Drums: Gebb
The Swedish Lita Ford is born under the name 'Anna Savage'.
What a great album with ten kick-ass rock and roll songs on it! 'Dirty Rat': The first song is spot on! A very cool riff and chorus. 'Do Or Die': A very powerfull song with heavy drum pounding. There's a ballad on the album called 'Falling Down': A typical eighties glam metal ballad with a modern twist to it. The song that stands out the most for me is 'Thrills In The Night' with an awesome bassline and powerfull guitar riffs. The production seems pretty good. A great solid album with some great songs on it that sound like the eighties glam music. The band has listened very well to Lita Ford I guess.
Tracklist:
01. Dirty Rat
02. Miss Dangerous
03. Do or Die
04. Hot Teaser
05. Had Enough
06. Soulshaker
07. Scream Out 
08. Thrills in the Night
09. Falling Down
10. Desperate Heart
11. Dirty Action