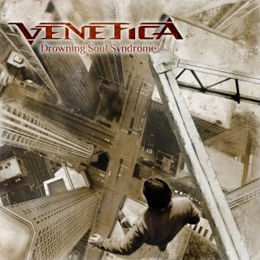 This Melodic Rock/ Metal Czech quintet was founded in 2007, and as far as I know their line-up has always consisted of lead singer Ray, guitarists Jeff (also backing vocals) and Sasha, bassist/ backing singer Marian, and drummer Frankie.
The band took a slow start, playing its first gig at a small festival in May 2008, and playing a mere 3 other gigs before they doubled the amount of gigs within the month of December. Of course, the band had been busy recording and releasing their debut album Reflections Of Reality that same year. Things really got rolling early in 2009, as the band was invited to join Arakain (reportedly the biggest and most successful Thrash Metal band in the Czech Republic) on several dates (first in late March and early April, then again in October and November), and also participated in its first band contests. More contests followed in 2010, and the success of 'em brought more festival participations (some of the bigger ones in their country too : Basinfirefest, Colours Of Ostrava), and some very nice support slots (to the trinity of Edguy, Rage & Bonfire first, then to Black Majesty, and later in 2010 to Jorn Lande and Acey Slade And The Dark Party (Slade was formerly with Murderdolls and Joan Jett). In two years' time, Venefica had played some 60 gigs...which ain't that bad for a band with only the one self-released album!
During 2011, the five some took a slower pace, allowing themselves also the time necessary to write material for their conceptual sophomore album, which they recorded in earliest January of 2012, for a release on April 14! Following the release party followed some radio interviews (even on Czech national radio Olomouc) and some sparse festival participations...and in late September the band shot a video for the album's first single "Chains", which went on to gain top positions in the Czech national radio charts.
Obviously, everything is still starting to happen for this very fine band, who claim to have to have a quite unique sound as compared to any Czech band. Admitted comparisons/ influences include Dream Theater, Alter Bridge, Creed, Shinedown, Slash, and more...and actually the band IS that together. All songs have melodies which remain in one's head after the first listen...but additional sessions then learn the listener that there's a lot underneath (s)he's missed the first time around! Topped by a very nice singer whom does not stress his voice, but actually sings, and backed by the harmonic vocals of the bassist and one of the guitarists, the band cannot fail to get the audiences on their hands, and participating in sing-alongs. Still, as mentioned, the more exigent music lover will find enough to keep his/her mind busy as well.
And so, this band should actually be pleasing to a wide audience. Rock fans whom don't mind some Metal infusions, Metal fans who don't mind songs with Rock foundations, and Prog (Rock/ Metal) fans to boot! I'd say...it's about time these guys get the opportunity to break out from the confines of their own country!