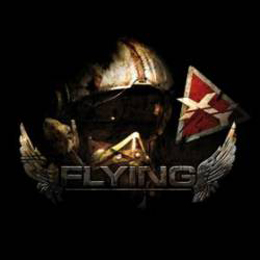 X&Y is an alternative rock band that was formed at the end of 2006 in the French Riviera. The band has participated in and won various contests, and reached the finals of national contests from amongst hundreds of bands from France, Belgium and Switzerland. They were also nominated for the Hollywood Music in Media Awards in November 2011 with the song "I miss you".
The band has already released 2 singles preceding the release of their first album "Another Me" in 2010. In early 2011, X&Y signed with the US label Sliptrick Records for the release of the single "I miss you" and their 2nd album Flying, which was released on the 16th September 2011. Early 2012, the band releases a live DVD The Take Off and their YouTube videos reach 1,000,000 views and are still growing. They even got thier song "Superficial" added to the video game Rock Band 3!
The band itself says that its heavily influenced by north America rock bands such as Linkin' Park, Nickelback and Avenged Sevenfold. And when you hear their album (witch is already out for some time). You don't get it right away why they would say such a thing, until you compare them to the (unfortunately) more recent work from those band. Objectively this isn't a bad band, but these guys have a strange taste for making music. One moment you are listening to a a catchy rock tune and then all of a sudden they start doing a French rap thing. Original yes, but it doesn't work out that well.