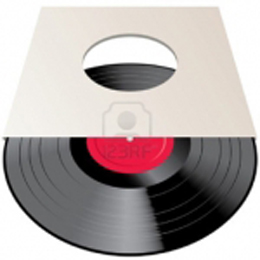 Release Date:
Thursday, October 2, 2014
Apocryfal are a band from Jyväskylä, Finland. In 2012 they recorded and independently released their demo Ravens, which I unfortunately didn't have the chance (yet) to listen to. This release, the Aberration Of Mind-five tracker, follows the very same path, but, so says the band, it is 'much more controlled and prepared manifestation'. These nineteen minutes were recorded by Pasi Vastimäki on vocals, guitar players Mikko Homanen and Juha Lausamo, drummer Juho Suomi, and bassist Joni Välipakka. The recordings were mixed at the Watercastle Studio and the mastering was done by no one else but Swedish studio guru Dan Swanö.
Aberration Of Mind brings pretty dark and bleak death Metal with a prominent Black Metal attitude. Especially when it concerns certain guitar riffs, the sound does turn towards the blackened current. Actually, this stuff is of a high quality, with truly remarkable songs, full of diversity. The opener A Grievance, for example, has something that touches secretly crosses the border with the Post-Black scene (once again I want to refer to the guitar sound), while the next piece, Contra (the longest one, coming close to five minutes of length) can rather be compared to the semi-blasting acts from the U.S. or Canada, Holland, Germany or Italy, I think. A surplus is the variation in tempo, and if taking that second song as example, I refer to the deceleration towards the end (yet this song eventually sort of explodes at the very end). I do appreciate the rhythm section a lot. Especially the drum patterns are very strong, and besides, the mix is great. Those drums, for example, are as clearly mixed as any other element (bass, guitars and vocals). Mother Of All also shows a technically-thrashing side, especially riff-wise, which Apocryfal seem to handle pretty decently. And both Aberration Of Mind and A Theist continue the victorious path once trodden…
I guess these guys are still looking for a label to sign, but seen the qualities of their song writing, and their performance skills, I do not think it will last too long. Any smart recording label will share this band's upcoming success.