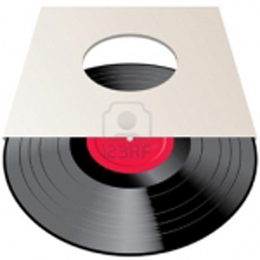 This North-Italian outfit was started as a side-project by Vicolo Inferno bassist Il Daz. His intent was to invite befriended musicians (and anyone else wanting and willing to express his/ her inspirations) to come jam on stage with him and drummer Moretti Butcher. A first gig however resulted in these two main characters falling into a heated argument, to the point of the two eventually breaking apart.
So Il Daz decided to start up a covers band (playing songs by the likes of Primus, Red Hot Chili Peppers, Robben Ford and Living Colour) in stead and, recruiting guitarist Mauroman, went into rehearsals. Very soon however, he and Mauroman found out that they had inspiration enough between the two of 'em to start building songs of their own, and that merely playing covers did not quench their creative urges. So they left the covers project to concentrate their efforts on making their own music. And just when the jam sessions were settling down into melodies soon to be forgotten, Moretti Butcher got in contact with Il Daz again. Coming off a Prog Metal act which had never released any music, he'd come to realize he too had an urge to improvise, which strengthened the two's former friendship. As ArrJam, the trio started to create their first songs together, from pure improvisation into exclusively instrumental tracks. They soon understood that vocals would enrich some of their creations, and so Il Daz contacted the one singer he knew to use his voice as an instrument, and invited him to come improvise in the rehearsal room with him.
From then on, Got became an integrated part of the set-up, even if some songs were kept as instrumentals. Of course, when I say he became part of the set-up, one should keep in mind that Il Daz' original idea of working with alternating other musicians still holds, and among the alternate line-ups, Il Daz along with Moretti Butcher have jammed with Drunk Over guitarist Seba, and Il Daz with Got enticed guitarist Saba and drummer Ciskie (both? of Mystic Doll) for a session. In fact, at (www.) arrjam.com, you'll find an open invitation to any musician to contact Il Daz for a possible jam session through his personal mailing address.
Meanwhile, the 'original quartet' has recorded some of their music for this debut album, containing (besides the two alternate versions of the song "Very Nice" which I consider to be bonus tracks) a total of 10 compositions, of which 4 (album opener "Ali", "Dark Fusion", "Welcome To The Cocaine", and "Incomplete") are instrumental, and one ("Vorrei") is a short (not even 2 minutes in length) spoken word thing (done, as one might gather from the title, in Italian) with minimal percussion and some Ambient-like play on the bass. Among the songs, "Out Of Control" stands out somewhat, because in the second part of the song (which is acoustic) Got definitely hits the vocal tonalities of Scorpions' Klaus Meine! But obviously the band itself puts its biggest belief in the song "Very Nice", seeing as the not only made a 'radio edit' of it (you know, keeping in mind that radio shows prefer to play 3:37 tracks rather than full-length versions of 6:00...even if that cuts out some of the nice lead guitar play!) but also an 'orchestrated version' which, with bass and guitar taken out completely and drums reduced to a minimal percussion, also finds Got having re-done his vocals, with a nice ballad as result. Meaning all Funky undertones of the song have also vanished.
When I checked the band's website (e-address mentioned above), I only found a short (just under 1 minute long) video with a band presentation in the "Video Clip" section, and the "Album" section re-directs the one to Amazon where, I hope, one should be able to listen to 30-second samples from all songs on the album. The band also has  a facebook page (www.) facebook.com/arrjam, but the out-of-date browser on the network PC I use for my research did not allow me to check what's available in that page's "BandPage" section. Maybe yours will, eh?