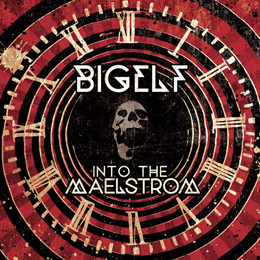 It's hard to believe we've gone nearly six years without a new Bigelf album. Sadly, this isn't the album I was hoping for.
The Beatles meets King Crimson meets Sabbath meets Hawkwind music is accessible but not quite as yummy as on milestone Cheat the Gallows on a whole. Certainly, there are a few songs that are very catchy and listenable, such as my fave "Edge of oblivion", the trippy "Alien frequency" and "High" but on the whole the album fails to really ignite intense passion like most of the band's back catalogue.
I can only mildly recommend this album. Being that it's still Bigelf any long time fanatic will get this regardless of it not being the pristine recording one would hope for. Perhaps I had expectations that are unrealistic. But no matter the case, this isn't the great fifth I was hoping for.