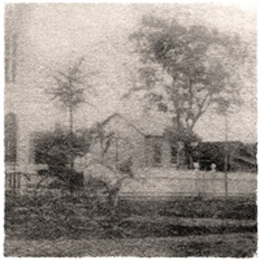 After some line-up changes, Long Island-based combo Buckshot Facelift return with the third long player, after Universal Goat Tilt and Anchors Of The Armless Gods. The band recorded the new album at Audio Playground with Keith Moore (production, engineering, mix and mastering).
The result is an amazing collection of unique, original Grind-explosions with a slight touch of exaggeration. However, because of the creative ideas, this exaggerated approach gets easily excused.
Every single piece on Elder's Rasp brings something new. The experimental Grindcore tracks are added with elements from Prog-Death and Punk / Hardcore, and even slow, haunting, quasi Doom-Death passages (!). Nevertheless, the band does not to forget to spice the whole with irony and sarcasm, yet at the same time with a couple of really ingeniously written, and performed, constructions. In comparison to the past, the concept has been worked out more professionally, as well as more varied. Despite more 'melody', Elder's Rasp is much more putrid and intense than before. Each single piece differs from any other too, and this time Buckshot Facelift have clearly found the most personal outlet of madness.
Elder's Rasp for sure is one of the best Grind-recordings from this decade!