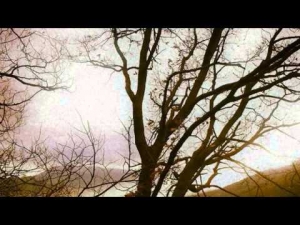 Release Date:
Tuesday, December 1, 2015
Di Indomito Incanto is the first solo-effort, I think, by Italian guy Carlo De Filippo, whom some amongst you might know from the Neo-Folk duo Oniric. The (digital) album turns out to be a thirteen-tracker that was produced by the German label SkullLine.
Di Indomito Incanto has not much to do anymore with Oniric. Actually, what Carlo brings with this solo-outfit is a kind of mixture in between Classic Music, Dark Ambient and related genres. The instrumental compositions hold the middle in between the integrity of neo-classical introspection and martial perseverance, based on melodies created through keyboards and piano, and in different cases added by electronic percussions or semi-heroic drum patterns. Indeed, the Trance / Ambient / Electro-scenes, as well as the Soft-IDM / Neo-Classic scenes are injective too…
There is a certain coherence, which has to do with the (extremely professional, yet not over-exaggerated) sound at the first place, but the result is impressively varying, and therefor impressive, too when focusing on the actual song writing and final execution.
A remark: sometimes certain pieces might appear as excerpts from something bigger to come, but nothing more seems to happen. It might leave you hungry, unsatisfied. It's like those parts are like a promotional collage to tease the listener, but I do not think it is meant this way. But this remark has to do with the final result, and not with the initial intentions, for these ones are quite well-thought.
Cinematic, orchestral, chamber-music-alike, neo-romantic, neo-classical, ambiental, and so on: Di Indomito Incanto is an integer piece of aural subtlety that you need to experience, or at least for a short while! There is quite some diversification in sonic expression, and a huge dose of persuasion for sure. Besides, the 'poppy' 'Daffodils'-track with vocals by Simona (she did do some vocal lines before for Oniric as well, FYI) isn't that infantile-poppy either, which I was afraid of.