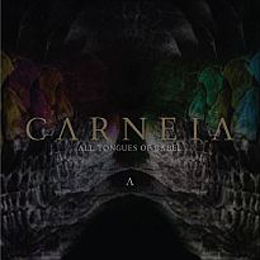 Release Date:
Friday, September 6, 2013
Finally, after five years, Carneia return with their second full length, after 2008's White Coma Light (Offerandum Records). In mean time, the band toured with acts like AmenRa, Black Heart Rebellion, Maudlin or Bulls On Parade. The quintet (vocalist Jan Coudron, drummer Terence Gevaert (who isn't a permanent member of the band), guitar players Jille Vandromme and Thomas Combes -the latter also did take care of the recording and mixing sessions-, and bassist Olivier Leerg) recorded the sophomore full studio album earlier this year at 1/4 Inch Jack Studio in order to precise that what they wanted to achieve with the debut.
[FYI: some members being involved with e.g. No More Faith and King Hiss]
With All Tongues Of Babel, Carneia bring a very lengthy (over seventy five minutes) journey through dreamy spheres of Alternative Music, Rock, Sludge and Metal. The band brings dynamic and melodic tracks that combine modern experiment, progressive post-modernism, and eclectic timelessness. It's like Tool getting covered by Faith No More, Kyuss being copied by AmenRa, or Soundgarden gone tributed by Meshuggah. The whole aural experience is filled with diversity in different aspects.
Usually, I am 'responsible' for everything that has to do with Death, Doom, Black or Deathdoomblack Metal material (Thrash, Grindcore, Old School Speed Metal, Sludge, Noise, Dark Wave, Industrial and even Gothic stuff included), and not with this kind of sweetness, but believe me when I say that I am glad to have the opportunity to review this masterwork. Can you see a grin on my face?...