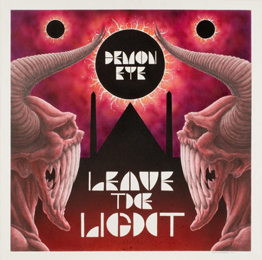 Perhaps the best way to describe the sound of Demon Eye is to imagine early Pentagram if they were heavily Purple influenced. If you can imagine that sound, and if you think you'd like it, then this bunch of demons might be right up your alley. It's pure vintage doom rock with no frills, no edgy alternative angles and no apologies.
It's not as organ groovy and technical as Purple, Heep or Warhorse 70s material, but it's got that vibe to it, while maintaining a grittier edge that owes a good deal to 70s/early 80s heavy rock bands as Lizzy, Trouble, Pentagram, Maiden,….
Anyone who likes this style of music should love it, as the hooks, melody and soul on this album are hard to resist.