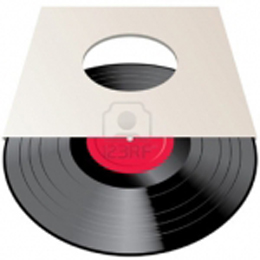 Release Date:
Wednesday, December 31, 2014
Desdemonia are one of the (very) few bands from Luxembourg, formed two decades ago. Throughout the years, they played live on stage a lot with some 'big' names, such as Dying Fetus, Fleshcrawl, Soilwork, Enthroned, Mayhem and many more. In 1998 they released a first album, called Same (independent), but my first acquaintance was in 2001, when this band released their second studio full length, called Paralyzed (September 25th 2001). I wrote a review for this album, but it isn't online anymore. The band continued playing live all over European soil, but it took until 2008 before they started recording new material. Then, finally, on May 1st 2010, the follow-up was released, entitled Existence, and once again done independently. And in 2012 they offered the audience the 15 Years Of Desdemonia-DVD, a registration of a live event they did at the Kulturfabrik in Esch-sur-Alzette, close to the French and the Belgian border.
The albums Paralysed and Existence, as well as the DVD 15 Years Of Desdemonia, will be reviewed, since this package has been send recently to our headquarters. I will take care of them in chronological order, so this review deals with the first out of these three, Paralysed (which actually was their second album, as mentioned before).
In forty minutes this quintet (the Dosser-brothers Marc and Tom on guitars and bass / vocals respectively, drummer Tom Michiels and guitarist Oli Scheeck) bring a somewhat grooving and catchy form of traditional Death Metal with some own-faced moments. In general, Paralysed stands for a trusted expression of timeless Death Metal, balancing in between melodic and technical craftsmanship. It is rather evident that these guys enjoy their play. And it's clear that they do want to perform that stuff that they are grown up with. Of course they totally lack of originality, but who the f*ck cares about that? I do not (either). And indeed, once in a while they come up with something that destroys any possibility of boredom. I think, in this case, about the fiery solos, the nice acoustic intermezzos, or the dual vocals, amongst many other subtle details. The variety in speed is a surplus too, with a focus on mid-tempo.
But sometimes I got the impression that the band wants to overpower themselves too much. It's not that they try to be the most progressive band ever, but a couple of times the structures, despite being well-performed, are in full contrast to the basic essence of the major part. It's confusing, but it might be done on purpose. Songs like the title track are of that current. But this isn't but some nit-picking, for this material is all right. Remember: this album was created almost fifteen years ago, okay?!