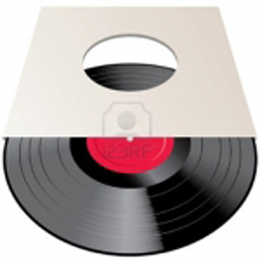 Release Date:
Thursday, February 12, 2015
Desdemonia are one of the (very) few bands from Luxembourg, formed two decades ago. Throughout the years, they played live on stage a lot with some 'big' names, such as Krisiun, Sacred Sin, Soilwork, Enthroned, Heaven Shall Burn and many more. They released a first album, called Same, in 1998 (independent), but my first acquaintance was in 2001, when this band released the second studio full length, called Paralyzed (September 25th 2001). The band continued playing live all over European soil, but it took until 2008 before they started recording new material. Then, finally, on May 1st 2010, the follow-up was released, entitled Existence, and once again done independently. And in 2012 they offered the audience the 15 Years Of Desdemonia-DVD, a registration of a live event they did at the Kulturfabrik.
The albums Paralysed and Existence, as well as the DVD 15 Years Of Desdemonia, will be reviewed for this site, since this package has been send recently to our headquarters. I take care of them in chronological order. Paralysed has been uploaded on February 9th 2015, by the way, and the DVD will follow in a couple of days.
This review deals with Existence, the third album, which was recorded at the Fautelrock Studios with vocalist / bassist Tom taking care of recording, mix and mastering this time. With inclusion of the bonus / hidden track (after too many minutes of absolute silence), taken from the 1997-demo Infinity's Regard, the album lasts for forty eight minutes, and for the better part it goes on in the vein of the former full length.
As from opener Symbiosis, however, it seems clear that the experience of these guys' activities shows its benefits. In essence, this album still brings melodic and technical Death Metal, but this time the traditional elements go hand in hand with some modernised details, showing a slight evolution into crafted progression. The whole is somewhat thrashier too, and much more varying. But still you might enjoy the grandiose soloing, the duelling vocals, the massive rhythm section and the pounding melodies. What I think, but that isn't but my personal opinion once again, is that the average quality of the tracks has increased. I did not dislike the former album, as you might read in that review, but most tracks on this album are just more impressive, with truly convincing hitters like Forever, Lay Down Your Crown (simply a skull-smasher) or Silence.
Actually, there is nothing more I can add, but to refer to the review of the former album. It's pretty much the same yet with more variation and some additional experiment (cf. the former paragraph). I just think this album is little more convincing because of some more variation and stronger songs. Conclusion: if you appreciate traditional yet well-played Melodic Death Metal, far away from stupid trends yet with a catchy execution, then you will surely enjoy this album.