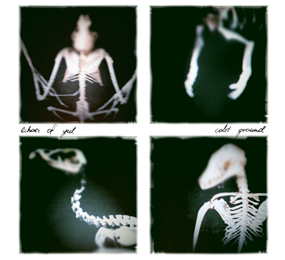 Release Date:
Tuesday, September 25, 2012
Honestly, I do not know that many interesting Doom / Drone projects from Poland, but (one of) my favourite(s) is, for sure, Echoes Of Yul, formed in 2008. This act debuted in 2009 with a self-called album, which did create new possibilities and directions within the international Post-scene. In 2010 we could enjoy an enjoyable split as well, with landmate colleagues Sun For Miles and Guantanamo Party Project.
However, compared to this new album, the debut and the split weren't but some modest starters. Cold Ground is so much more than any past effort.
Cold Ground is a mainly instrumental (no vocals, just samples) journey through darkest spheres of Drone, Doom, Sludge and Ambient, atmospheric and ritual in every aspect, haunting and eerie in every sonic vein.
Ufomammut, Sunn O))), Year Of No Light, Jesu / Godflesh, Scorn / Pitch Shifter, Oskryf or Stumm are just some acts that came to my mind, but I guess there are more references that are as interesting / worthy / exciting to mention… it's a combination of these acts, balancing in between the melodious and industrialised sides of both extremes, yet with a one-direction coherence at the one hand, and a huge persuasive performance at the other, which isn't but appreciable.