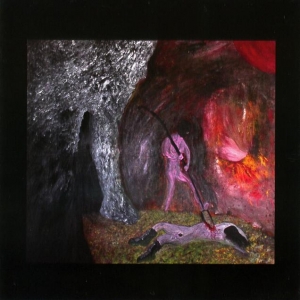 Release Date:
Wednesday, October 28, 2015
One of the most impressive Doom labels is Aesthetic Death, home to the likes of Esoteric, Wreck Of The Hesperus, Mekigah, Walk Through Fire, The Nihilistic Front and many more. Another act that released a couple of albums via Aesthetic Death is called Fatum Elisum (FYI: they disbanded about a year ago, unfortunately). On January 30th 2015 we did upload a review for their self-called 2009-album. Label-owner Stu did send me their Homo Nihilis-album too, and even though it's an older recording (it was actually released on October 28th 2011), I promised to have this album reviewed as well, just like the nameless debut. So, here it comes…
This French quintet had most of the material recorded at the Postghost Studio with Julien Bous behind that desk full of knobs (aka mixing panel), just like the debut, but this time the mastering was done at the famous Priory Recording Studio with Esoteric's Greg Chandler (think: The Nihilistic Front, MurkRat, Gorath, Wreck Of The Hesperus, Lychgate and many more). Just like the debut, Homo Nihilis is a collection of slow, pounding and extremely lengthy Doom pieces, taking influences from different kinds of Doom Metal, whether it be Traditional or Epic Doom, Funeral Doom or Doom-Death.
After a short introduction, called Pulvis Et Umbra Sumus (only one minute of length), and which reminds me a lot to the Eli introduction on the debut Fatum Elisum (an act like Elijah's Mantle (!) might come to mind), the album continues with Pursuit Of Sadness (over fifteen minutes of length), which initially needs to be labeled as rather 'traditional' Doom – think something like Candlemass – meet My Dying Bride (a permanently returning huge influence on the band's aural approach) – meet Count Raven. But soon the band incorporates elements from related scenes as well. What I think is really great, is that the mixture of all those different yet undeniably 'familiar' genres gets executed so naturally evident, in a perfect symbiosis. It was something I did miss from time to time on the debut, but this time Fatum Elisum succeeded to come to that detailed quasi-perfection.
The variety not only goes for the mélange of several Doom subgenres. Let's take the vocals, for instance: sometimes melodious and clean, haunting or invoking, then rather screaming, and then again deeply growling. Also the acoustic intermezzos or intros, with hints of progressive fantasy and psychedelic twists, are superb elements that characterize this band. In counterbalance to some integer excerpts, you might expect several intense and harsh parts, hypnotic pieces, and dark-atmospheric excerpts. It's impossible to sum up all highlights, because each single composition has its ups (and barely no downs).
I'll keep it short right now. I enjoyed this band's debut a lot, but the progression they made with Homo Nihilis is exceptionally shocking! It's the same kind of memorable and unique Doom, but much better! A must, simply a must, for every open-minded Doom-adept, no matter if you're into the traditional, then again the funeral or whatever genre. The equilibrium 'dreamy' and 'massive' gets defined by means of this album!