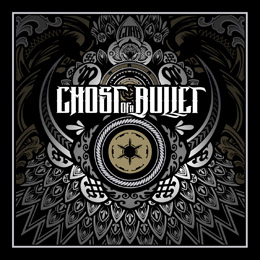 Release Date:
Friday, September 19, 2014
A Belgian  band coming out of the closer   with  a  4 track  EP (+intro)  and  describing themselves as " dark , heavy, always melodic with a touch of Sludge"…. Surely gets my attention.
What I am hearing is  a indeed  4 tracks  which in style can be situated  in between Down and NOLA masters of sludge and doom Crowbar albeit that vocalist Gunthert – yet - has to develop a set of vocals chords which can match the sore throats of a certain Phil Anselmo or Kurt Windstein, the music itself  does however show the right level of groove and licks which is so important for this mix of  grooving doomy and  heavy metal.
Production-wise this self-financed release is not sounding bad at all, but there is room for improvement, a more blunt approach during the recording mixing and mastering of this EP might have given it  some of the roughness it's lacking right now… but again this  band is one to watch out for  in their further development.