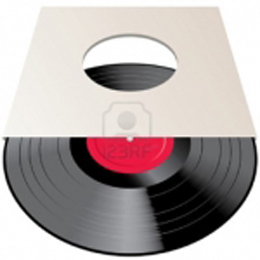 Album Title:
Fragments - A Mythological Excavation
When two, or more, bands decide to release a split with new material, written especially for that specific release, and in case it is about bands or projects I do appreciate whatsoever, I am always getting aurally horny. Two or more acts all at once, and with stuff that probably won't appear on another recording, hmmm… Of course I was glad to receive this Fragments - A Mythological Excavation split-album. It will be released as a double-CD digipack in 1,000 copies, or on vinyl (gatefold LP with heavy black vinyl of 180g, with a signed poster and a PVC protection sleeve); the latter limited to 500 copies only.
The idea was to 'celebrate' the friendship in between both labels, Helrunar's Prophecy Productions (the band released their material via Prophecy's sub-label Lupus Lounge before), and Ván Records, whom Iceland's Árstídir Lífsins are signed to.
Both bands appear with a new track, both of them conceptually delving into mythological topics.
Fragments … opens with Helrunar's Wein Für Polyphem, based on the famous Odyssey saga by Homerus. The epic track lasts for fifteen minutes and opens rather un-pretentious. Folkish mythology to come, that's a certainty. Acoustics finally introduce, after three and a half minutes, the typifying paganised Black Epic Helrunar are known for. It's extremely varying in its totality, with faster and slower parts interacting whole the time, fierce blackened parts, epic melodies and glorious victory-hymnics searching for perfect balance. And again (yes, I've always been a 'fan' of this act!) it hits the bull's eye!
Next come Árstídir Lífsins with Vindsvalarmál, inspired by the Scandinavian mythology, as you might know. This song clocks almost twenty minutes and initially starts more 'traditional' than Helrunar's contribution. The introduction on this song is performed with violin, cello and viola (and the sounds of winds or waves?), followed by acoustics + spoken words (the narrative way). Then, after almost three minutes, the band brings a form of pretty hysterical Black Metal, not that unusual for an Icelandic act. Variation in tempo, song structure and performance are keywords, with a speed balancing in between doomish slow and semi-blasting, structures with both battle-lusting parts and acoustic ones, and an execution that exhales the equilibrium epic-traditional - technical (the latter, however, never reaches any level of modern progressiveness; thank your Pagan Gods for that!).
In both cases I am extremely pleased and I'm sure every adept of the Pagan / Viking / Epic-oriented kind of Traditional Black Metal will be delighted ecstatically with this split-album. Therefore I am not afraid to exaggerate with: 'Fragments … is the best 'split-release from 2013!'...