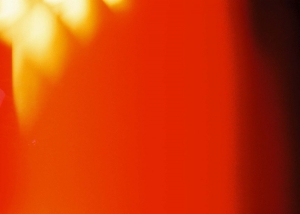 Release Date:
Thursday, November 17, 2016
Last year I was sort of surprised positively by Cream, a two-tracker released on tape and digitally via the Italian label SØVN Records. it was a huge contrast to another tape by Jessop&Co., Skin Blade, which was released about half a year earlier, this time via Spain's finest Craneal Fracture Records. I will come back to that release immediately. First a short introduction on the band. Jessop&Co. are a duo from India (Calcutta, to be specific), with two members who remain in mystery and anonymity (though their initials are A.A. and S.S.). They paint a very oppressive, bleak and contrasting vision on Mater Terra and humanity, inclining on contrasts and extremes. It goes for their concept, as well as their sonic expression.
That is exactly what Skin Blade stands for. This cassette (there's a digital release too, available via the label's Bandcamp-page, by the way) comes with two compositions – one on each side – clocking thirty-five and fourteen minutes respectively. Side A brings Hacked By Trump, sorry, my mistake…, I mean, Hacked By An Idiot (what's the difference), which is a monumental epic, collecting elements from Experimental, Harsh Noise, Power Electronics, Glitch, and even Noise Wall and Dub-Step. The 'song' (hehe, what a lapsus) permanently evolves, switches, twists and turns, with repetitive chapters, electronic devices, screeching experiments and much more. It might be hard to delve towards the core, but it surely is a statement for decay, dilapidation, distortion and misery. Ultimately strange is the injection of total silence after thirteen minutes: two minutes of relative nothingness (which makes you aware of the absence of any sound, confronting the listener with his inner demons), before returning to a high-levelled and mostly dynamic form of Experimental Noise. This is harsh stuff!
The Beautiful Gap Between You And Your Present Reality (13:37) is totally different from the A-side track. Here too there is a lot of variation throughout the track. It actually starts quite intimate, with a concept of droning ambience as essence. Despite a certain quietude and integrity, the many subtly-woven layers exhale an atmosphere of disgust, disappointment and / or anxiety. Slowly on, this composition crawls further, impersonating grim and angry feelings through the use of sonic experimentation. Elements from Dark Ambient, Post-Industrial, Dark Drone and Rhythmic Noise permanently interact, delineating a vision of desolate, venomous, polluted landscapes, filled with poisonous fog and wasted creatures.
Skin Blade is a diverse release, with two compositions that do differ a lot from each-other, aural-wise. That might be confusing, even embroiling, but it does not need to lead to total disappointment at all. I might have appreciated some more structure and a clearer vision (Cream did), but in the end I am sure that those who like some more frenzy experimentation, especially within the Noise scene, will adore this monstrous recording.