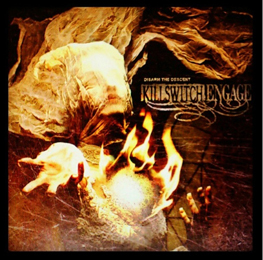 Killswitch Engage is a metal-core band with melodic death metal influences, from Westfield, Massachusetts, USA and formed following the disbandment of the bands "Overcast" and "Aftershock" in 1999.
Killswitch Engage's sound mixes crushing riffs, double bass drum patterns, and furious screaming-growling vocals with melodic elements. Unfortunately, The band has been riding on this writing formula of Gothenburg influenced riffs and harsh vocals melded with soaring clean choruses since their breakthrough album The End Of Heartache. This same formula is continued through Killswitch Engage's repertoire. The first new thing about this record is the return of Jesse Leach on vocals. And apparently he has something to prove as the screams sound heavier than Howard on previous records. The songs (structure wise) remain more or less the same witch isn't a bad thin at all, but it would have been even a greater album if they tried something new there.
Anyway, in the end this is a beautiful album with everything fans want from Killswitch Engage, It sounds new and with a extra bit of heaviness, but still familiar. it got me more excited then with their previous record.