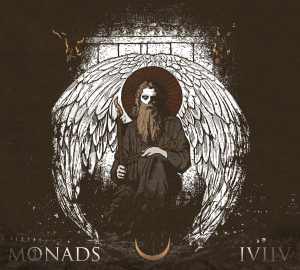 The story of this Flemish band started about a decade ago, when some experienced members of notorious bands like Omega Centauri, Kludde, Toorn, Ignifer or Trancelike Void joined forces. The aim was to create that kind of Doom-Death material that stands miles away from the more romantic and gothic oriented trend, i.e. with the goal to be rather funereal in approach. As a quintet, these guys wrote and recorded quite a lengthy demonstrational effort in Summer 2011, which got released in a limited edition on tape (re-released shortly after on compact disc via Ordo MCM, and nowadays also available via digital sources). This gave them the ability to perform live with acts like no less than Hypothermia, Ondskapt, Cult Of Erinyes, Lifelover, Esoteric, Black Oath etc. In 2014 however Toorn / Kludde frontman Gorik left, but soon the band recruited a new guitar player (Cult Of Eninyes' Corvus).
In 2015, the instruments for the next album were recorded (in France, by the way, by Déhà); the vocals did follow at the very beginning of 2016 (Blackout Studio with Jérémie Bezier). Mix and mastering followed soon after (also by Déhà, who guested on this album as well), in assistance with Greg Chandler at his Priory Studio. Most material (music and lyrics), FYI, was written by frontman Hans Cools, who took care of layout too (helped out by Doom wizard Stijn van Cauter).
So, after many years, Monads finally finished and released their full length IVIIV after they signed to UK's Aesthetic Death (much appreciated, Stu, for Hans and Monads needed a supportive and, at the same, qualitative label to have this personal material distributed correctly!). And purely informative, but I did read in an interview that Monads did finish a more experimental (mini) album too in the meantime, which would probably see the (un)light too via their current, magnificent, and above all: open-minded label. But that's another story…
Current line-up, just for your information: H. Cools (electric and acoustic guitars, music, lyrics, layout), F. Breulet (guitars), D. Degrieck (drums), R. Polon (grunts) and J. Frederix (bass guitars).
The album's title is some kind of word-play – not any reference to an ancient Roman number – and refers to the sole person behind it (monad, or 'I'; a 'monad' is something like an entity, a unity, like a basic principle, a source from which things start, grow, evolve), the whole band involved (pentad, or 'V') and the abbreviation for the initial effort Intellectus Iudicat Veritatem ('IIV'), leading to IVIIV. I found this out myself, for I am smart, haha… The compact disc is a digipack edition without lyrics, yet with a personal message of Hans, and it contains a very nice cover painting, created by Glorior Belli's Billy Bayou, which apparently refers to the band's old song Within The Circle Of Seraphs.
IVIIV consists of four lengthy compositions (clocking in between ten and sixteen minutes, with a total running time of about fifty minutes). The basic principles are quite 'traditional'. There is that balance in between heavier chapters and some acoustic parts, for example. These acoustic excerpts are Arctic cold and integer, almost emotional, deeply down-earthed too. And they create a fine equilibrium, an ingenious counterbalance to the mostly depressing, bleak heavier pieces.
As mentioned, this is not an average Doom-Death recording, because IVIIV withholds a grim, introvert funereal character. The main tempo, evidently, is slow, very slow. The heaviness of this totally decelerated tempo creates that morbid, sorrowful, lethargic (and I mean this in a positive way) Funeral attitude, and the acoustic intermezzi (which I referred to in the former paragraph) make that approach even more abyssal and, why not, melancholic. Melancholy is a main theme that appears in the sonic context, but disappointment, despair, even anger and revenge, are at least as remarkably represented. Take Your Wounds Were My Temple, for example. If you analyse, dissect, this mighty composition, undress it, if you want to, piece by piece, each layer shows another negative emotion, but it might work therapeutically as well – like a cure for pain and isolation. This specific song has a more aggressive excerpt too, which defines that amalgam of desperate, wretched and vengeful feelings.
The better part is very melodious in execution. The guitar leads play a very important role, carrying the misbegotten atmosphere to a mostly bleak and icy – yet at the same time warming too – level. However, the whole rhythm section is at least as important, for it lifts up the heavy ambience of the main melodies. No, the drum patterns, for instance, are not exactly adventurous, but they fully support the intensity of the aural concept. The bass lines and rhythm guitars too shine out in supportive majesty, painting the whole thing in colours that leave no room for enlightenment. Yet the whole instrumentation must be seen as one harmonious and  huge, even monolithically massive entity, for the totality results in that whole package of significance and torpor. Don't expect any experimental contemplation, modern gimmicks, progressive twists or adventuresome playfulness, for this pristine four-tracker focusses merely on the in-depth essence. Even that beautiful outro at the end, performed on piano by Monsieur Déhà, is so sober and gallant, and therefor majestic in its simplistic yet straight performance.
And what about the vocals. They surely typify the Funeral Doom scene and there's nothing wrong with that, of course. The deep-snarling growls of Rob are very, very deep, pitch-black too (not blackened like in Black Metal), and a fine way to express the epistle of tumultuous things that happened to Monads' founding member Hans. The articulation gets protractedly drawn out, hammering on the whole conceptual messages.
IVIIV is, as said, not a renewing recording, but for sure it is a monumental album that will be adored by the happy few that appreciate stuff à la Ahab, Mournful Congregation, Monolithe, Thergothon, Skepticism or Evoken.
https://www.aestheticdeath.com/artists.php?mode=details&artist=monads
https://www.aestheticdeath.com/releases.php?mode=singleitem&albumid=3452