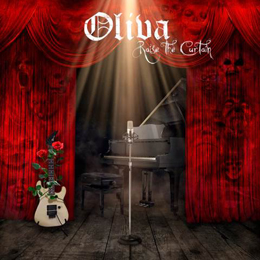 Would you believe it ?  This guy has been in the music business for over 30 years, and now Jon Oliva  is releasing his first ever solo album.  How this record or rather the songs on it originated, I'll try to tall you in a few words.
Actually after Matt LaPorte died, Jon  at a certain moment was talking to Dan Fasciano, who invited him to is home studio.  They started playing together, and since both Jon and Dan had lots of raw material they started working on it, and even started writing together.  Out of this cooperation came a collection of some sixty songs.  Finally they wanted to release an album, and Jon insisted on playing as much instruments as he could himself.
The result I somewhat surprising.  I mean it's not become a Savatage album, nor a Jon Oliva's Pain album, but rather an eclectic mix of (heavy) rock music spanning different era's and genres. Unmistakably though you hear the master touch of Mister Oliva is omnipresent.  This is also the album that probably features the last Criss Oliva riffs, Criss who died 20 years ago. To sum it up: this is good quality music, and sounds very surprising at times.