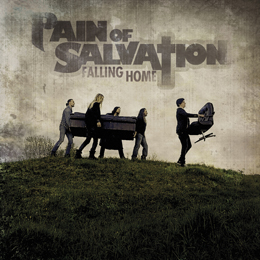 Release Date:
Monday, November 10, 2014
Pain Of Salvation has always been a band that pushed the boundaries in the progressive metal genre. They never really released an album that was not up to par. David Gildenlöw is the only band member left of the outfit that released the debut album in 1997. He is, and always was of course the artistic brain behind the band In 2012 he wanted to give the fans something extra by recording an acoustic gig they were playing in Germany for a DVD. That recording never happened and so the bandleader decided to move all the equipment in a studio and record everything live in the studio.
The result are eleven songs. Between the eleven tunes there are two covers with Dio's Holy Diver and Lou Reed's Perfect Day. The cover of Perfect Day is a lovely executed, but the jazz version of Holy Diver is simply appalling. With Falling Home we find also a new song, this is a short fragile composition that doesn't really sink in.
All in all we can say that Falling Home is a nice appetizer while we wait for the new studio album but on the other hand it is also nothing groundbreaking in the career of Pain Of Salvation.